DGM protects Task Force information as if it were our own. Information technology resources play a vital role for the DGM team so we can ensure confidentiality, integrity and availability of each Task Force database we manage.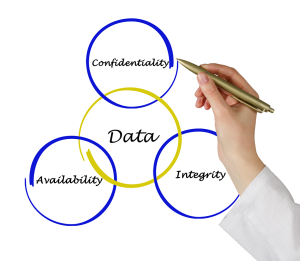 In house, we utilize a special combination of database and text retrieval software that enables us to manage diverse types of information including correspondence, studies and financial documents to ensure complete and accurate databases. Utilizing inMagic DB/TextWorks®, a library suite software that allows flexible information management, we maintain a knowledge repository for every Task Force we are associated with. DB/TextWorks® combines the best of both worlds: a database management system and a text retrieval system. This combination delivers a powerful, flexible system enabling the organized sharing of knowledge, so each of our employees can quickly respond to requests from our Task Force members.
In addition to our in-house data management system and our back-up cloud-based archive, we have an association with a physical data storage facility that enables us to provide secure off-site data storage of physical records for original lab documents, raw data and final study reports. All records stored off-site are indexed and tracked with unique bar-coded labels, and are double-indexed for ease of retrieval, while preserving confidentiality and allowing for rapid client access.
Our suite of records storage services enable us to store, access, and secure critical Task Force information efficiently and effectively.